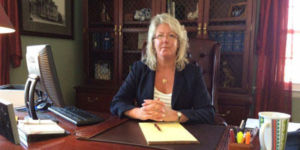 For an experienced, respected and compassionate attorney, with a broad range of legal knowledge, you can rely on Constance Kresge Stickle to handle your legal matter with the expertise required.
Call now: 973-726-8101
Know Your Attorney
You deserve an attorney who will treat you as an individual, not a number.  When you need a well trained professional who takes a personal interest in every case, turn to Constance Kresge Stickle.  She will take the time to speak with you and explain every step in the process, whatever you are going through.
We're here to help
You don't have to brave the daunting legal system alone. From family law issues to municipal court cases, we're here for you every step of the way.  Our firm specializes in family law and related issues.  Many of our clients come to us through referrals from colleagues, such as therapists, attorneys and other professionals, but most of our clients are referred to us from former clients.
Broad legal expertise
At the Law Office of Constance Kresge Stickle years of experience come to the table to help settle a variety of disputes. Learn more about our office and trust us with your case.